In Memory
Kathy Steelman (Harrison)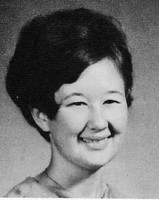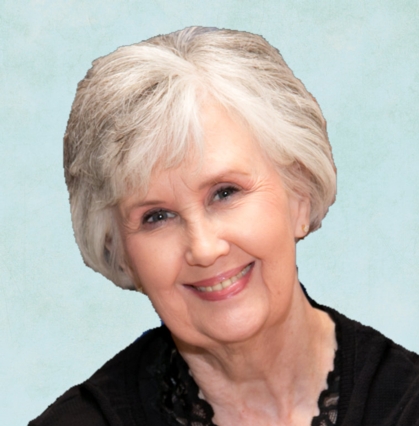 Heaven became a little brighter on June 10, 2016, when Kathy Steelman Harrison of Pasadena, Texas, went to be with the Lord at the age of 64. In February, Kathy was diagnosed with a rare bile duct cancer. Though she fought hard, she declined rapidly and passed away at 4:20 a.m.
Kathy was the first born child to B. Ray and Vennie Steelman in Gilmer, Texas, on October 1, 1951. She grew up in Paris, Texas, but loved spending her summers with her grandparents, W.H. and Thelma Steelman, at their farm in Gilmer. She graduated from Paris High School then went on to Bethany Nazarene College in Bethany, Oklahoma, where she met her husband of 44 years, Garry. She was a public education teacher for 32 years, and spent the last 20 years of her teaching career at Frazier Elementary in Pasadena ISD. After retiring in 2011, Kathy enjoyed spending time with family, cuddling with her dogs, testing out new recipes, and working a part-time job at James Avery in Pasadena which she absolutely loved! Kathy was dedicated to her God, her family, her church, and her dogs. She was a kind spirit, a big heart, and a loving wife, mother, and grandmother.
She is dearly missed by her husband Garry Harrison; daughter Kristy Pennington and husband, Shane; grandchildren Jordan and Elizabeth; mother, Vennie Steelman; brother Mark Steelman and wife, Jan; brother Randal Steelman and wife, Sheri; sister, Nancy Cowlishaw and husband, Tom; and sister-in-law Glenna Taylor and husband, Clayton. She was also loved by several nieces and nephews, as well as the hundreds of children's lives she impacted in the classroom.
Kathy was welcomed home by her father, B. Ray Steelman; grandparents, W.H. & Thelma Steelman, and Troy & Dorcus Langford; father-in-law, Carl Harrison; and mother-in-law, Frances Ruth.
Visitation will be held on Wednesday, June 15, 2016 at 1:00 p.m. and a Homecoming Celebration at 2:00 p.m. in the chapel at First Baptist Church, 7500 Fairmont Parkway, Pasadena, TX 77505.