In Memory
Robert Phillips VIEW PROFILE
Arrangements under the direction of Bright-Holland Funeral Home, PARIS, TX.
John Robert Phillips, 64, of Paris, passed away Monday, May 9, 2016, at his home.

Services are scheduled for 10:00 a.m. Thursday, May 12th, at Bright-Holland Funeral Home with Rev. Mike Fortenberry officiating. Burial will follow in Evergreen Cemetery. The family will receive friends from 6 – 8 p.m. Wednesday at the funeral home.

John was born June 12, 1951, in Lamar County, the son Robert Hoyle & Lucille Butler Phillips.

He graduated from Paris High School and attended Paris Junior College and Texas A&M.

His career at Campbell Soup Company spanned 28 years. He was then a realtor for Century 21 Harvey Properties for 14 years.

John was retired & enjoying life but still wanted to work so he had a little part-time job. He loved to travel or just stay home watching TV. If he was with Robin he was happy. He wanted his yard to look perfect. He loved his kids so much, he was at every football and baseball game Brandon had. Brandon was a late in life baby, and John was so proud of him. He loved to play golf with Brandon. Whatever Brandon wanted to do, John did. He was happy just to be with him. It kept him young. John loved to watch Chesley play football and was so proud of Chesley and the man he had become.

John married Robin Brunson, building 25 years of family and memories. They were starting on 26 years this month.

He loved Saturday nights with Kathy & Steve going out for supper and playing Farkle.

He has been a member of Breakfast Optimist, the old Noon Optimist, Civil War Reenactment, coached baseball at one time and umpired in his early days.

Survivors include his wife, Robin, sons, Brandon Phillips and fiancé Rileigh Edwards of Paris, Chesley Phillips & wife Dana of Blossom and Wesley Phillips, grandchildren, Haley Phillips, Dalton Phillips and Raden Phillips, brother-in-law, Rodney Brunson & wife Tammie, sisters, Pam Phillips and Barbie Phillips Elliott, uncles, Bill Butler and Virgil Butler, an aunt, Maxine Lee, dear friends, Dobie Campbell, Steve & Kathy Coker, and his fur baby Peanut. His fur baby Bonnie preceded him in death last June.

Casket bearers will be: Dalton Phillips, Ernie Sparks, David Rowton, Charles Adkins, Bruce McMonigle and Bryan Williams.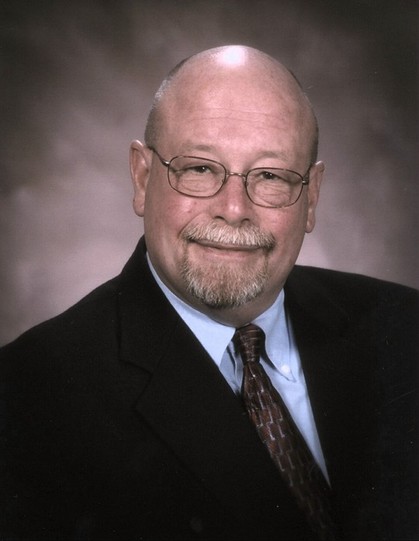 Click here to see ROBERT's last Profile entry.